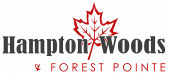 Frequently Asked Questions
Are we open on sundays?
​Currently no but we will be closer to the summer.
Does your property have on-site maintenance?
An item in a resident's unit needs repair. How do they get help?
They can place a work order in the office, over the phone, or on the residents portal app.
What happens if a resident is locked out of their apartment?
They call 24-hour maintenance and we would come let them in.
What maintenance is a resident responsible for? (i.e. changing fire alarm battery/changing lightbulbs/etc.)
Anything regarding the actual unit.
Does your property offer on-site parking?
Is your property parking free or paid?
Is your property pet-friendly?
Do you offer furnished units?
Which utilities are included in my rent?
No utilities are included with rent.
How long does it take for an application to be approved?
Usually around 30 minutes.
What are my options for paying my rent?
Online with a card, check, or money order.
Am I required to purchase renter's insurance?
Is your property smoke-friendly?
Not inside the unit, but on the patio is okay.