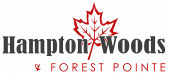 Resident Reviews
|Recommended: YesI'm not sure what I'm supposed to put here. Sorry — I love it here but the parking sucks.
|Recommended: YesIts fantastic — Its easy and affordable.
|Recommended: YesThe staff is friendly, professional and responsive. — It is in a beautiful wooded setting and felt like home right away.
|Recommended: YesHas flaws, but overall decent place to live. — While some sounds can be heard through the walls, I really don't hear all too much and it is an appreciated quality. I do enjoy being able to be around a somewhat small portion of a small forest, but this of course comes with its share of bugs, mostly millipedes. Routine barrier sprays seems to be enough to keep most of them out fortunately.
|Recommended: YesGreat Place to rent — Great Place to rent
|Recommended: YesIt's amazing — I love it here everyone is really friendly And when there's an issue with anything in the apartment they come and fix it right away
|Recommended: YesForest point — Mostly quiet mostly friendly people
|Recommended: YesI love it here — Its awesome
|Recommended: YesFriendly place to live. — The beedrooms and closet are very nicely sized.
|Recommended: YesThe place is great — I tell em I love it every time they ask
|Recommended: YesBeautiful landscaped apartments — It's very comfortable living here Amenities are great Beautiful pool ponds Close to OU and shopping and dining
|Recommended: YesWorth a stay if the price was lower. — 25-40 minutes from okc, if you like commuting it's not too bad. Highway 9 gets backed up easily. But it's pretty clean, grass is cut often.
|Recommended: Yes
Quiet — Quiet
We are glad that you are enjoying your time at Forest Pointe.
|Recommended: Yes
Good place to live — Maintenance is a bit slow but over all decent living
Dylan, We are glad that overall you are enjoying your experience at Hampton Woods. We did recently bring on a new maintenance technician who has years of experience in order to speed up repair time on maintenance requests. Please do not hesitate to reach out to the office staff if you need anything at all. Thank You, The Hampton Woods & Forrest Pointe Team