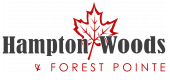 Resident Reviews
|Recommended: YesHampton Woods — I love how quiet it is here. Peaceful. The staff is awesome Maintenance is quick and fixes everything quickly and correctly. They are good about keeping in contact or returning messages about concerns or questions and have even worked with me when I was going to be a couple days late on rent before. Bo questions or hassles. I definitely recommend this property to anyone NASHOTA MATA ROX
|Recommended: YesIt's a lovely view and has good quality — i'm absolutely in love with it, very peaceful
|Recommended: YesWorth every bit of the rent Nothing more, nothing less — Be wary that you live in the forest, and so cleanliness is essential. If you are not clean, you attract bugs, and bugs are very easy to get in the environment you live in here. Also, the corners of the parking lots are prone to flooding, meaning you will probably have to live with parking further away from your apartment to avoid walking through water. The cleanliness of the apartment cannot be stressed enough, but the apartment staff can help with bug spray around the complex to make it easier for you. The people are friendly, and a lot of folks have dogs, which is nice.
|Recommended: YesGreat Place to Live — This apartment is wonderful for the cost. It's like I am living in a treehouse and it's everything I wanted. My only complaint would be how they take care of the back apartments' landscaping construction. There is a lot of trash left and the retaining walls are falling apart which cause a safety concern. The AC is old and is difficult to keep the entire place cool during the summer if you live in a 2nd story apartment with a skylight.
|Recommended: YesReview of FP — I enjoy living here. The apartment was clean and cool when I moved in. No complaints
|Recommended: YesGreat location terrible parking — It's a beautiful location, great people as far as I can tell. But there are commercial trucks parked in here blocking regular parking and exceeding parking spots.
|Recommended: YesQuiet, safe, happy to call this place home. — My children can play outside. The staff here is wonderful. We will miss this place when we move.
|Recommended: YesGreat Apartments — It's the best apartment to live at and they're nice to live in.
|Recommended: YesReview in last 1.5 yrs — Good apartments, needs improvement with respect to construction quality and staff availability.
|Recommended: YesWoodsy, Cozy — Friendly, Safe
|Recommended: Yes. — .
|Recommended: YesOverall, I think this is a great place to live. — It's quiet, clean, with a nice, calm vibe.
|Recommended: YesLike being In a cabin like setting — Quiet, and cabin-like atmosphere. Maintenance is quick to answer if there are issues. Neighbors are friendly. Just a peaceful place to live.
|Recommended: YesCozy and Comfortable — In the three months I have lived at the Hampton Woods I have only nice things to say. The grounds are very well kept and having all the trees around make it feel much more cozy. Appliances are older but functional, and staff are always polite and enthusiastic. All I have to say is so far so good